Faculty of sport sciences, Nantes Université (UFR STAPS) - Student Association
Faculty of sport sciences, Student Association represents and supports students within the department, brings the department to life and provides entertainment through numerous tournaments and evening events, and makes various services to aid study available (including photocopies, course notes and study partners). The association also aims to promote sports science courses through its national-level association, and to maintain a working relationship with other disciplines' student associations. It is involved in the department's international relations through the development of international twinning with various student associations at universities outside France (lister), and as part of this supports student projects involving international mobility.
ESN Nantes (Erasmus Student Network) - Autour du Monde
The association Autour du Monde-ESN Nantes helps you get settled in on your campus and in the city. Autour du Monde-ESN offers activities throughout your stay, putting you in contact with local businesses interested in your profile and getting you involved in community life :

conversation groups (English/French, Spanish/French, German/French) which take place in bars in Nantes
outings and visits in Nantes and the surrounding area
welcome parties
More about life on campus at Nantes Université
Cultural activities

Sporting activities

Student life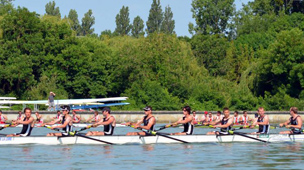 Mis à jour le 26 August 2015 - Laurence PETTINOTTI.